MAY 11 ~~~ ACTRESS/ KASSEM MOSSE/ MAURICE FULTON/...
Wavey Tones presents… Actress Kassem Mosse Maurice Fulton Andy Blake Madteo Unlikely +++ & More @ PECKHAM PALAIS Element 5 Sound Tickets: http://www.residentadvisor.net/event.aspx?461710 ~ ~ ~
WAVEY TONES X WARM @ CORSICA STUDIOS 06/10/12
WAVEY TONES Vessel - Live (Tri Angle Records) - Album Launch Funkineven (Eglo) Special Guest (Wolf Music) Deft (Rwina) Romare - Live a/v set (Black Acre) Unlikely (Wavey Tones) ——— WARM John Tejada - Live (Kompakt) - Album Launch John Roberts (Dial) Warm Residents Limited £8 tickets on RA here: http://www.residentadvisor.net/event.aspx?400307 Corsica Studios Saturday 6th...
WAVEY TONES & MERK CHICKEN OLD-SCHOOL GARAGE AT...
https://www.facebook.com/events/161649463959740/?ref=ts
TONES002 ------- DMX KREW DECAYING WORLD EP - OUT...
http://boomkat.com/vinyl/542818-dmx-krew-decaying-world-ep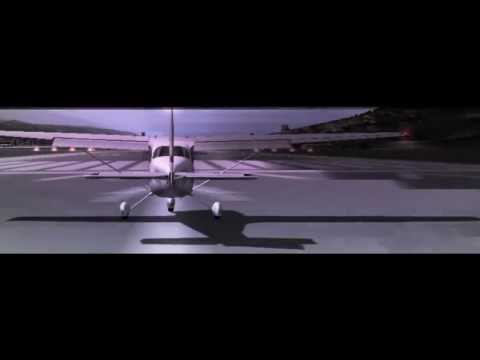 TONES002 ------- DMX KREW DECAYING WORLD EP - OUT...
Clips here:
WIFEY TONES WAREHOUSE WAVE 01/06/12
Wavey Tones x Wifey present… DJ Funk Special Guests & MC Riko Nightwave Slackk Unlikely Robn Ralph LTF UTTU ROOM: DJ Q DJ Haus Mista Men Checan Walter Ego Palace Lokiboi & More @ THE BUSSEY BUILDING, 133 RYE LANE, LONDON, SE15 4ST Jubilee Bank Holiday Special Extra Soundsystem and Lighting over 2...
WAVEY TONES SUNDAY SERVICE 18/03/12
Wavey Tones Sunday Service w/ unlikely & Medlar 18-03-12 by Waveytones on Mixcloud
WAVEY TONES SUNDAY SERVICE † SUB FM 5-7PM
This Sunday marks the start of the new Wavey Tones Sunday Service from 5-7 pm on Sub FM. This week we'll be joined by Klic/Medlar for an all-vinyl session. Listen here
WAVEY TONES x HYPONIK - EGYPTIAN LOVER/ DJ...
Egyptian Lover - Live DJ Stingray - 2hr Set DJ Rashad & DJ Spinn Special Guest Om Unit Drums Of Death - DJ Set Brassica - Live Patrice & Friends South London Ordnance Unlikely Tickets: http://www.residentadvisor.net/event.aspx?344276 Early bird - £5.00 SOLD OUT 1st release - £8.00 2nd release - £10.00  Corsica Studios 5 Elephant Road  London  SE17 1LB Wavey Tones 1st Birthday!
TONES001 - EMMA RAINBOW DUST PT. II/ DREAM PHONE
TONES001 Limited edition vinyl OUT NOW  http://boomkat.com/vinyl/491455-emma-rainbow-dust-pt-ii-dream-phone "London party and music crew Wavey Tones make a very promising entrance with the debut from Merseyside-born, Putney-based producer, Emma. The bass magpies out there might well recognise her name from Sully's highly regarded FACT mix in 2011, where the king of swing included...
MARCELLUS PITTMAN 3 hour set in a pool club!
Wavey Tones present a special UK exclusive 3 hour set from Detroit's finest, Marcellus Pittman, in a pool hall in Peckham with 15K of extra sound installed. This one is gonna be pretty special.  MARCELLUS PITTMAN 3 hr set (3 Chairs/Rotating Assembly/Sound Signature/Unirhythm/Detroit) + Ralph LTF (Wifey/Deja Vu/UTTU) South London Ordnance Luke Handsfree (Plex) Ali Tillett (Warm) b2b Bradley...
WAVEY TONES SPECIAL GUESTS ON DEJA VU FM
http://wifey-ldn.com/2012/02/special-guests-on-deja-vu-fm-ed-dmx-and-wavey-tones/ This Thursday we will be joining our good friends, Wifey on their show on Deja Vu FM for a UK garage special.  In anticipaction of the Warehouse Wave this Friday we will also be inviting a few special guests on with us as well. If your not familar with the East London based Wifey crew then you have probably been...
WORKSHOP RECORDS LONDON 25/02/12
Move D Kassem Mosse Lowtec Even Tuell Buy tickets here Phonica, Streets Of Beige and Wavey Tones finally unveil the lineup for their collaborative Workshop Records party at Corsica Studios on Saturday 25th February. With London having never played host to a full Workshop lineup, the three brands coaxed a four-way powerhouse in the shape of Kassem Mosse, Lowtec, Even Tuell with a very special...
WAREHOUSE WAVE III @ BUSSEY BUILDING 03/02/12
▲▲▲ WAVEY TONES WAREHOUSE WAVE III ▲▲▲ Tickets : http://www.wegottickets.com/event/150975   http://www.residentadvisor.net/event.aspx?326081 ACTRESS two hour set (Honest Jons/ NonPlus+/ Werk)  DMX KREW (Rephlex/Breakin/Wavey Tones) JOHN HECKLE hardware live set (Mathematics/ Tabernacle) SLACKK (Numbers/ Unknown to the Unknown) GERRY READ (2nd Drop/ Fourth Wave/ Ramp) KLIC B2B LOKIBOI (Hit...
WAREHOUSE WAVE II @ BUSSEY BUILDING 14/10/11
▲▲▲ WAVEY TONES WAREHOUSE WAVE II - 14/10 ▲▲▲ 100 x £6 Early Bird Tickets HERE: http://www.wegottickets.com/event/133630 PLAYING ACROSS 4 ROOMS ON 80,000 WATTS OF SOUND… THE BUG & FLOW DAN (ninja tune/roll deep) DMX KREW (rephlex) DJ RASHAD & DJ SPINN (planet mu/juke trax/chicago) OM UNIT (cosmic bridge) BNJMN LIVE (rush hour) BAOBINGA (build/trouble & bass) DUB BOY...
WAVEY TONES DJS @ CHURCH RELAUNCH 06/10/11
Room 1 DEADBOY (Numbers/ Well Rounded) 90 minute set HYETAL Live Set (Black Acre/Punch Drunk/Planet MU) Residents Apes & JRT ______________________ Room 2 Ill Blu (Rinse FM/ Numbers) With support from: Wavey Tones DJ's Russel Smith (Oscillate Wildly) Anthony (God Don't Like It) Last Dance London DJ's TAX £5  ______________________ Corsica Studios,...
VAGABONDZ LDN WAVEY TONES ROOM 2 30/09/11
Vagabondz End of Summer Show Down @ The Garage Friday 30th September 10pm-4am Line up - DJ Luck & MC Neat (Classic Garage Set) Kenny Ken & MC Skibadee (History of Jungle Set) Mungos Hifi & Warrior Queen (Bashment Set) RSD (Rob Smith) The Drop (Live) Slugz & Boyson (Dub Pack) Mr J Cutter & Gusto (KOTU) NewJack (Redux) Room 2 Hosted By Wavey Tones Mosca (Night Slugs/Numbers)...
NAIVE MACHINE LAUNCH PARTY 24/09/11
Hit & Hope and Wavey Tones present: NAIVE MACHINE 'ROBOT RAMIFICATION' LAUNCH PARTY!! NAIVE MACHINE (hit&hope/alpha pup/MYOR) OPTIMUM (planet mu/night slugs) KIDKANEVIL (ninja tune) REKORDAH (astro:dynamics) DJ RUM (2nd drop) CONTROLLED WEIRDNESS UNLIKELY (wavey tones) MEDLAR (wolf music) JEEKS PETE CANNON WIFEY DJ'S (deja vu fm) TIM PARKER (nts) PLUS SPECIAL GUESTS TBA...
STREETS OF BEIGE WAVEY TONES ROOM 2 17/09/11
Streets Of Beige & Rhythm Factory present… FORD & LOPATIN (formerly Games / Hippos In Tanks) - Live ANDY STOTT (Modern Love) - Live CASPER C (BleeD) RUSS TANNEN (FTWB) DISPATCH DJs Room 2: Wavey Tones NOYEAHNO (Rag & Bone) UNLIKELY KLIC (Hit & Hope, Capital Bass) JIM RAYGUN RUSELL SMITH (Oscillate Wildly) JADON Saturday 17th September @ The Rhythm Factory 9pm...
DAVEY JONES 002 - SHARMAJI - OUT THIS WEEK
Out this week on our sister label Davey Jones LIMITED EDITION 12" http://boomkat.com/vinyl/420571-sharmaji-how-to-move-twist-it-left DIGITAL http://boomkat.com/downloads/413358-sharmaji-how-to-move-twist-it-left VIDEO
WELL ROUNDED @ BASING HOUSE 24/06/11
DEADBOY BAD AUTOPSY B2B GONGON WEST NORWOOD CASSETTE LIBRARY DONGA UNLIKELY NAIVE MACHINE Well Rounded aims to provide you with a balanced musical diet for all your dancing needs. Flavasome hybrids of house, garage, funky, r&b, broken and more to give you a warm feeling in your belly. Check our own label releases by the likes of Deadboy, C.R.S.T, Hackman and the influential Cash Antics EPs...
DUBPRESSURE vs BABYLON DREAD 17/06/11
£5 BEFORE MIDNIGHT!  @ the Bussey Building DUBPRESSURE ROOM powered by Abacus: YOUNGSTA HORSEPOWER  PEDESTRIAN CLANDESTINE CORE  THELEM +more BABYLON DREAD ROOM powered by Opus: RAY KEITH BLADERUNNER VENOM and EXPLICIT  MISS PINK LION FIRE WE ARE DUBIST MCs: MOOSE / FIVE ALIVE / BLACKA ROOFTOP BBQ FROM 7-10PM A quite simply ridiculous line-up of the deepest, darkest Dubstep and Jungle going- on...
AFRICA HITECH ALBUM LAUNCH 03/06/11
AFRICA HITECH (Warp) - Mark Pritchard & Steve Spacek - Live LORY D (Rephlex/Numbers) - Live DJ CHAMPION (Butterz/Hardrive) NAIVE MACHINE (Hit & Hope) UNLIKELY (Clandestine/Wavey Tones) MOOGZ (Clueplant/Wavey Tones) Africa Hitech aka Mark Pritchard (Harmonic 313) & Steve Spacek (Spacek) have just released one of the years most anticipated electronic albums on Warp Records.. So to...
BANK HOLIDAY WAREHOUSE WAVE 29/04/11
The Bussey Building, 133 Rye Lane, London SE15 10:00-07:00am Anyone who's been to Outlook Festival or heard Mungo's HIFI live knows about the sheer power and warmth of the Mungo's HI FI sound.  On top of that room 2 pays host to the ultra hi-tech Element 5 soundsystem, used at last years Dubpressure vs Un Bongo warehouse rave… Line-Up (Hosts: SEROCEE & EYEDUB) MUNGO'S HI FI Feat. MC...